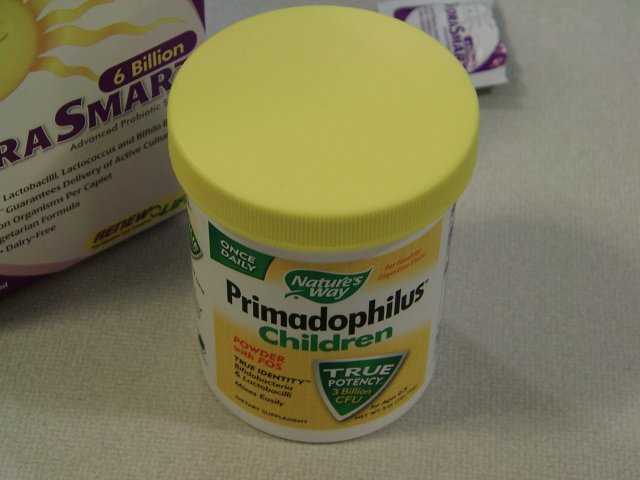 During my great search for the perfect probiotic, one of my desires that keeps popping up is the ability to control exactly how much of the probiotic I am putting into my body. Tapering probiotics is important to help avoid or lessen the symptoms of the Herx Effect.
What's in Nature's Way Primadophilus for Children?
It contains the following probiotic strains:
Lactobacillus Rhamnosus
Lactobacillus Casei
Lactobacillus acidophilus
Bifidobacterium infantis
Bifidobacterium bifidum
Bifidobacterium breve
Bifidobacterium longum
The main one we're concerned with is B. infantis, which as been proven in studies to help with IBS symptoms. Overall, these strains all have a purpose in our gut. One thing to keep in minds is that this product does contain FOS, which can cause gas for some people.
What does Nature's Way Primadophilus for Children taste like & how do you use it? Continue reading "Review: Nature's Way Primadophilus for Children" »